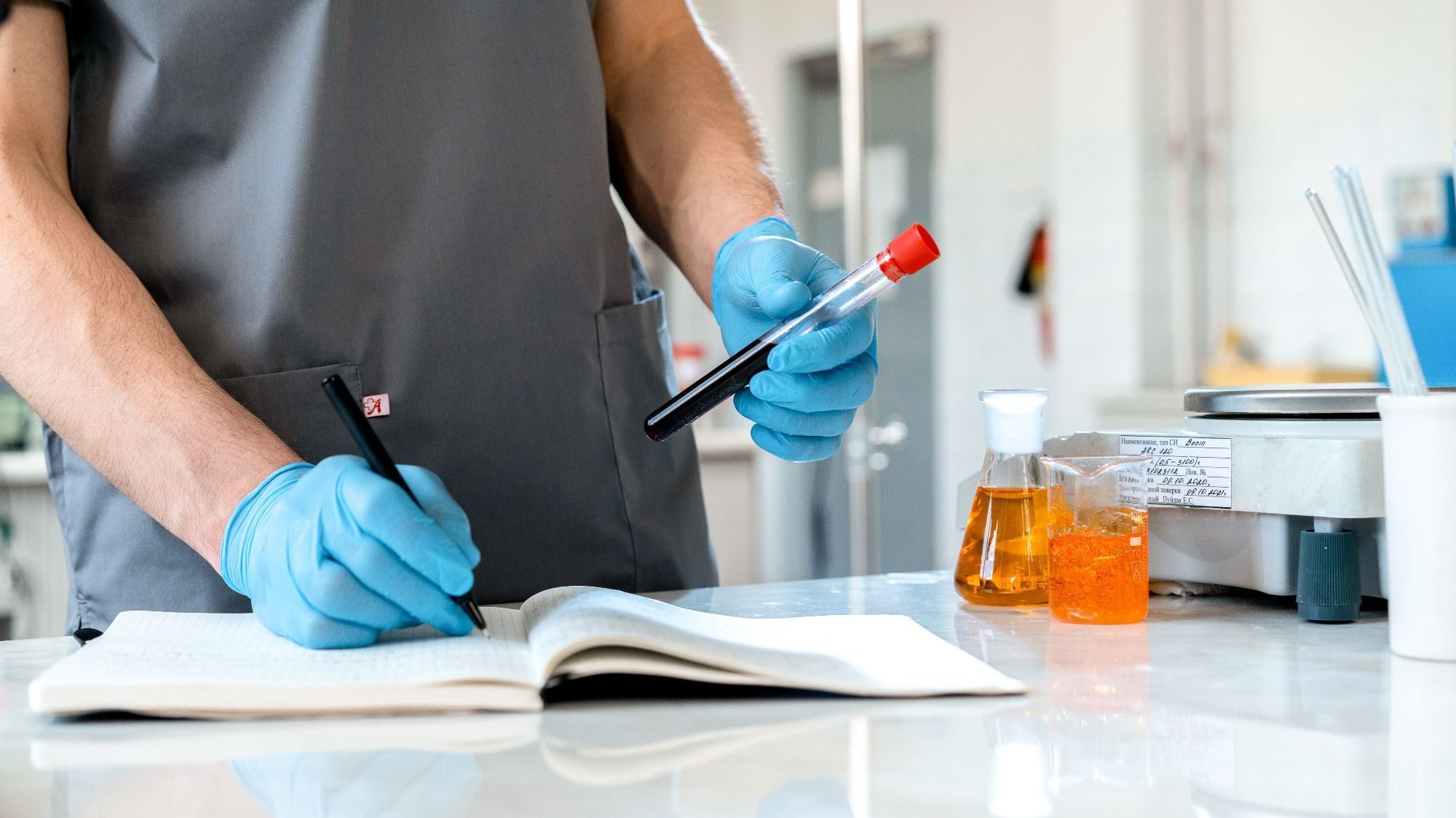 Lab Notebook Scanning Services
Preserve invaluable scientific research and data with our specialized lab notebook digitization services. Lab notebooks and field study documents are repositories of extensive knowledge, containing detailed records like sketches, diagrams, and critical observations, all of which represent countless hours of meticulous research and analysis. Recognizing these as crucial intellectual assets of your organization, we emphasize their protection akin to any other significant business documentation or proprietary data.

Given the delicate or aged nature of these notebooks, sharing or retrieving this vital information can be cumbersome. Our digitization services offer a straightforward and cost-effective solution, transforming your physical documents into easily accessible digital formats.
Why Digitize Your Research? Secure Your Scientific Contributions for the Future!
Protect & Preserve Research Notes & Lab Findings
Document Prep for Sensitive Records: Our trained professionals exercise utmost care in preparing and handling your delicate records, ensuring they remain intact throughout the process.
Specialized Scanning Equipment: Our state-of-the-art scanners are designed to accommodate irregular or large-format notebooks without the need for disbinding, guaranteeing optimal image quality while preserving the original documents.
Onsite Scanning Service: Opt for our onsite scanning services to maintain possession of your critical notebooks during the digitization process, offering you peace of mind and uninterrupted control.
Priority Scanning Option: Avail of our priority scanning services for urgent requirements, ensuring rapid processing and prompt return of your original materials.
Image Quality & Enhancement: Leveraging sophisticated image enhancement tools, we revitalize scans from aged or deteriorated documents, delivering clear and legible digital files.
Guaranteed Data Security: We commit to stringent security protocols, safeguarding your confidential information throughout the scanning process with zero compromise on data integrity.
Control Access to Confidential Research & Lab Data
Your research and lab notes are confidential assets. Traditional storage methods expose these documents to risks. By digitizing your records, you facilitate secure storage with regulated access through an advanced document management system, ensuring that only authorized personnel can view or modify them.
Collaborative projects necessitate information sharing, which is challenging with physical records. Our digitization services empower you with a centralized digital repository, simplifying data sharing among teams or with external partners and streamlining processes such as patent applications or audits.
Meet Regulatory Compliance Guidelines
Our digitization process aids in complying with industry-specific guidelines, particularly vital in sectors like pharmaceuticals and life sciences. Our facilities employ rigorous security measures, including constant surveillance, alarm systems, and secure data transit processes, providing you with real-time access to your files when needed.
Digitization Helps With Disaster Recovery
Paper documents are susceptible to irreversible damage. Digitization not only safeguards your intellectual property against various threats but also facilitates easy and secure backup, virtually eliminating data loss risks.
Let ScanHouse America be your trusted partner in preserving your scientific legacy. Our digital conversion services offer you not just convenience but the assurance that your invaluable research is safe, accessible, and future-proof. Contact us today to safeguard your scientific heritage!
We are experts at document scanning services in Everett.
To get a free Quote Request today, or give us a call at (425) 818-1221. We'll be in contact to help you with your project.
---