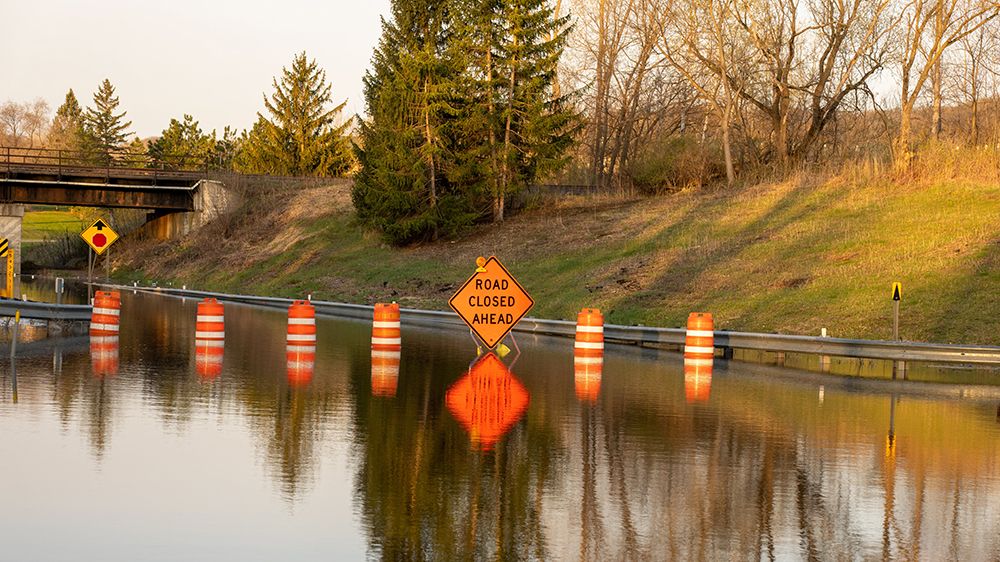 Preserving Vital Records Amidst Disasters: Document Scanning for Government Offices
Unpredictable natural disasters underscore the need for proactive preparedness. Is your county office sufficiently equipped to manage unforeseen challenges?
Recent headlines constantly remind us of extreme weather events, supply chain snags, and pandemic-induced shutdowns. These occurrences spotlight the urgent need for county offices and other governmental institutions to foster robust disaster readiness. Yet, many remain inadequately prepared.
This article delves into the essential steps to ensure the preservation of pivotal documents during disasters. Additionally, we illuminate how ScanHouse America's document scanning services can enhance your county office's resilience against these calamities.
Mastering Disaster Preparedness Through Local Scanning Services
From floods and earthquakes to hurricanes and wildfires, natural catastrophes have the potential to disrupt essential county services overnight. The damage or obliteration of primary documents can have long-lasting ramifications for the community. A robust disaster preparedness strategy encompasses a detailed business continuity plan that elucidates proactive maneuvers and swift reactionary measures.
Has your county office devised a foolproof disaster management strategy? And more importantly, is there a designated recovery squad in place? When faced with a major natural event, how poised is your county office for recovery?
Historical records indicate the vulnerabilities of paper documents. For instance:
Walker County in Alabama faced four devastating record losses due to fires. The inaugural loss dates back to 1865, with subsequent losses recorded in 1877, 1896, and 1932.
Baker County in Georgia witnessed a series of tragic record losses: a fire in 1873, floods in 1925, and another fire as recently as 1994.
Madison County in Texas experienced three separate record losses: in 1865, 1873, and then in 1967. (Source: US Counties with Records Losses)
Such records form the cornerstone for significant administrative, financial, and civil decisions. A loss of these can potentially cripple many administrative tasks.
Integrating Document Safety into Disaster Preparedness
A holistic disaster plan mandates the inclusion of document safety measures. Assess whether your county's records are ensconced in secure environments. More crucially, do you maintain digital counterparts for all essential documents?
Prioritizing file security, complemented by effortless access during emergencies, should be at the foundation of your preparedness blueprint.
Why Scanning Documents Transforms County Office Operations
Embracing document scanning and consolidating records on cloud platforms can exponentially amplify data security. Here's why this should be a top consideration:
Remote Access: Cloud-hosted digital files are universally accessible, ensuring swift resumption of services post-disaster.

Digital Replication: Storing data digitally is not only cost-effective but also supports routine, automated backups, safeguarding against data loss.

Economic and Spatial Efficiency: Digital storage obviates the need for expansive physical storage, streamlining costs tied to maintaining and accessing physical records.

Enhanced Efficiency & Collaboration: Crises demand swift, synchronized responses. With digital files at their fingertips, personnel can promptly access required documents, ensuring efficient inter-departmental coordination.
Partner with ScanHouse America for a Disaster-Ready Future
ScanHouse America offers premier document scanning solutions. By converting your tangible documents into secure digital assets, we ensure they're safeguarded against potential calamities. Our expertise paves the way for streamlined operations, automated workflows, and enhanced staff productivity.
Align with ScanHouse America to fortify your document storage and ensure disaster readiness for your county office.
To get a free Quote Request today, fill out the form on our site https://www.scanhouse.us/quote or give us a call at (425) 818-1221. We'll be in contact to help you with your project.
---