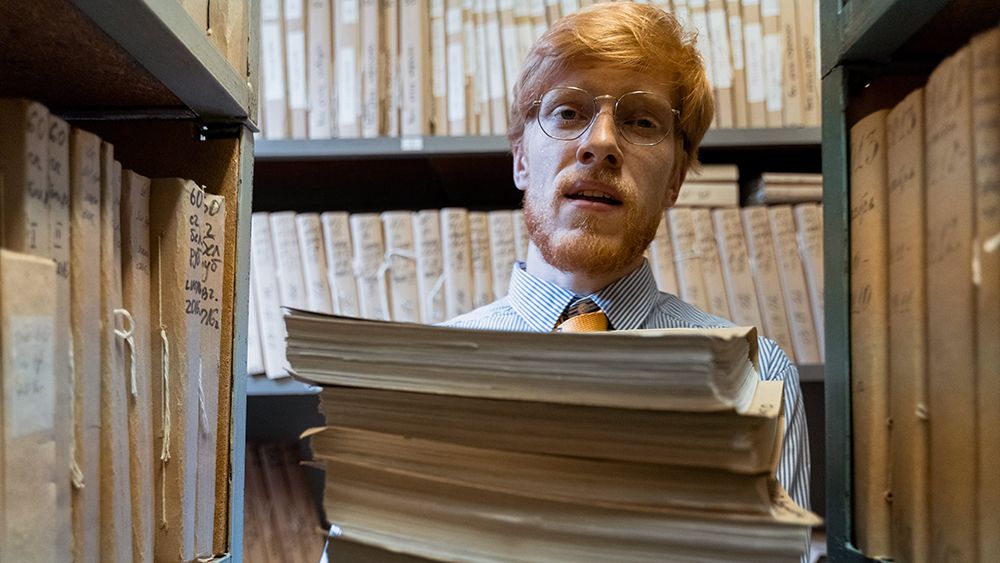 Which Industries Benefit the Most From Document Scanning?
In our modern era, almost every industry can profit from document scanning. However, specific sectors stand out for their remarkable gains through the digital transformation of their records. Here's a deeper look:
And which Industries Benefit the Most From Document Scanning?
County government document scanning
County records, notorious for their vast volume, can become burdensome. By embracing document scanning, counties can swiftly transition from bulky filing cabinets to instantaneous digital access. With this, they can:
Maintain best records management practices without sacrificing compliance.
Minimize risks of record loss or damage by leveraging cloud storage.
Enhance efficiency and citizen service by making all documents searchable.
Protect sensitive records while remaining compliant with redaction tools.
Efficiently categorize and track various records such as Mortgage and conveyance records, Marriage records, Case files and criminal files, Support/non-support records, Plats, Newspapers, Traffic tickets, Wills, Military discharge records, Large format documents like maps and plats, Index books, Financial records, Agendas and minutes, Photostat documents
and more.
Municipal Government document scanning
Digital transformation is essential for municipal governments bogged down by paperwork. Scanning offers:
Swift access to critical documents, from meeting minutes to permits.
A more transparent public interface with self-service features.
Enhanced workflows, complemented by digital documents and management software.
Protection against cyber threats with redaction capabilities.
Federal Government document scanning
The U.S. federal government, recognizing the importance of digital evolution in today's rapidly advancing technological landscape, has embarked on a significant journey to transition its vast records into the digital realm. This initiative is captured in the recently revised Presidential Directive on Managing Government Records. Accompanied by a memo from the Office of Management and Budget, every U.S. government agency has been instructed to embrace a fully electronic record-keeping system by the culmination of 2022.
This isn't a mere transition for convenience. It's a meticulously planned strategy to ensure that as the government moves into the digital age, it does so in a manner that adheres strictly to all existing records management laws and regulations. Integral to this strategy is the adoption of a robust document scanning and storage system, providing a reliable foundation for this massive digitization effort.
What does this mean for America and its global standing? By investing in federal document scanning, the U.S. is establishing a cutting-edge database infrastructure. This system is not only poised to adapt to evolving technologies but also solidifies the country's commitment to being at the forefront of technological prowess. It sends a clear message: The United States remains committed to retaining its position as a global leader, showcasing tech capacities that can stand toe-to-toe with the world's tech powerhouses.
Banking & finance document scanning
The finance world is undergoing a shift, with even traditional institutions opting for document scanning to:
Offer clients instant access to their financial records.
Enhance workflows, accuracy, and reduce processing times.
Stay compliant effortlessly with secure, searchable backup systems.
Healthcare document scanning
Emerging technologies and Electronic Medical Records (EMRs) are reshaping patient record management. Scanning enables:
Integration of paper charts with digital records.
Efficient billing processes and optimization of revenue cycles.
Enhanced collaboration among healthcare professionals for better patient outcomes.
Oil & gas document scanning
In the constantly evolving energy sector, digital transformation can be a game-changer. Document scanning aids in:
Streamlining operations, transforming voluminous paper documents into digital versions.
Facilitating global collaboration through digitized records.
Promoting efficiency in remote locations by providing instant access to essential documents.
Education document scanning (higher education & k-12 schools)
Educational institutes are swamped with paperwork. By adopting document scanning, they can:
Meet the digital expectations of today's students.
Streamline administrative tasks, providing quicker services to students.
Offer transparent access to vital documents, ensuring both students and parents are well-informed.
In summary, while many industries benefit from document scanning, these sectors, in particular, witness transformative changes, enabling them to operate more efficiently and serve their stakeholders better.
At ScanHouse America, your records are safeguarded with the utmost care until you require them. Our committed team of professionals provides premier local scanning services and document scanning, ensuring excellence and efficiency consistently. Connect with us today to discover more about our services.
We are experts at document scanning services in Seattle.
To get a free Quote Request today, or give us a call at (425) 818-1221. We'll be in contact to help you with your project.
---